Salesforce Managed Services Expertise
AllCloud is proud to have achieved Salesforce Expert Level Navigator Distinction for Managed Services, with specializations in:
Administration Services
Analytical Services
AppExchange App Management
Developer & Integration Services
Release & Change Services
Support Services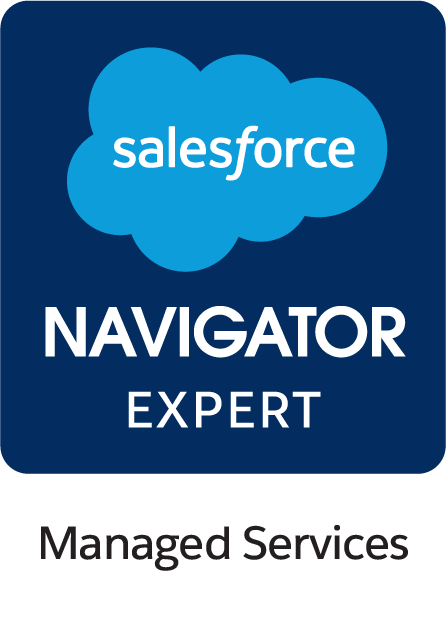 A Flexible, Consolidated Offering,
Tailored to Your Needs
AllCloud holds the Expert Level Salesforce Navigator Distinction for Managed Services. Allowing us to offer end-to-end Salesforce managed services solutions that offload Salesforce administration, development, training, integration and more to AllCloud experts, while saving you costs and resources.
Three packages to fit your needs:
AllCloud provides options to ensure the best coverage for your individual organization.
Learn More About How We Can Help