AllCloud's Privacy Policy
Thank you for visiting AllCloud's website. Your use of this website is subject to the terms and conditions described in our full Privacy Policy. The document will inform you of our practices with respect to how we collect, store, and use any personally identifiable information in connection to this website and our data collection systems.
AllCloud is aware of the July 2020 invalidation of Privacy Shield by the EU courts. Since the ruling, AllCloud has taken a number of measures to improve our privacy above the already high standards. In addition to the many security and privacy controls we have put in place, we have moved much of our hosted data to the EU jurisdiction.
Our customer Data Processing Agreement (DPA) covers AllCloud's legal obligations with customer's data processing according to GDPR, CCPA and the Israeli Privacy Protection laws and regulations. The full document is available here.
For any questions or concerns, please write to us at dpo@AllCloud.io.
View GDPR compliance documentation here.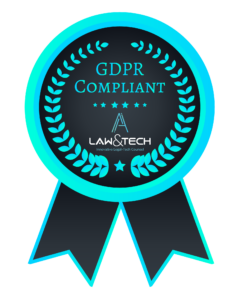 AllCloud is ISO Certified.
ISO 27001:2013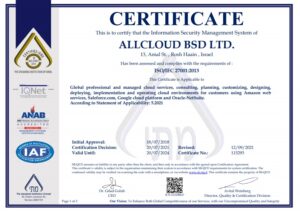 ISO 27017:2015