We're committed to you: With vast knowledge and proficiency across the entire cloud stack, we carefully design and implement an AWS solution matched to your business reality and dedicated to achieving your long-term goals. Although our specialists work alongside you as an extension of your team, we enable self-sufficiency in adopting and operating cloud technologies through AWS. And remain your partner for life. Our services include:
Cloud Migration
Have a particularly complicated environment to migrate to the cloud? Not a problem. Our years of comprehensive experience moving complex enterprise workloads to the cloud ensures we'll get it right. Collaborating with your IT team, we custom-craft a cloud architecture unique to you. A comprehensive statement of work gets you up and running fast and efficiently, all while maintaining operations to ensure optimal performance. Learn more.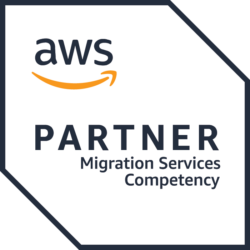 DevOps & Automation
We can transform your in-house IT department into an agile business enabler by using the most cutting-edge DevOps tools available. Since every step of deployment is automated and continuous – from development to production – stringent delivery requirements are met on time and within budget. What used to take weeks can take hours. Plus, our innovative approach alleviates cloud-orchestration complexities and ensures your company's ongoing success.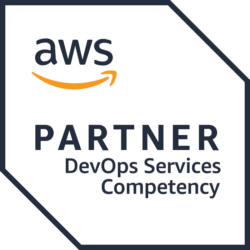 Security & Compliance
Cloud security must be comprehensive and managed end-to-end. We help you build a secure environment that meets all your compliance regulations. And should your business require ongoing help, our Managed Security (MSSP) support offers proactive, real-time support for any security issues. We've got you covered.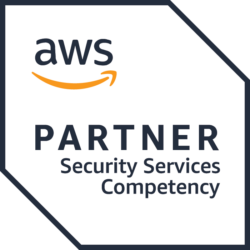 Containers & Microservices
When speed and agility are required in your software and product development, our experience designing cloud-native containerized architectures – and redesigning your existing monolithic architectures in the cloud – ensures you meet all business timelines and goals. Beyond that, our experts are equipped to orchestrate and manage your Kubernetes environments on AWS – accelerating innovation and the shift to becoming truly cloud-only.
Big Data & Analytics
Our experience with data pipelines, data migration, data analytics and business intelligence empowers you with the strategy you need to make actionable, informed business decisions and constantly evolve your data infrastructure. Because Data Lakes can be vast, we help your organization design and implement data flows that allow you to easily access, store and analyze your data, making it simple to incorporate artificial intelligence and machine learning to accelerate innovation along the way.
Artificial Intelligence and Machine Learning
In a data-driven world, your evolving business strategy demands the proper integration of AI and machine learning into daily operations. That's why our internal data teams help you leverage machine learning algorithms and intelligence for your applications, transforming your data into analytics that drive business growth and profitability.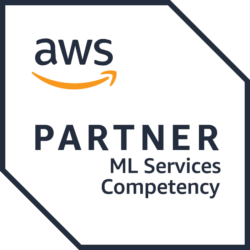 VMware on AWS
If you operate within a VMware environment, our experts can accelerate your cloud migration, extend your data center capacity and ensure your disaster recovery readiness. We work closely with you to provide a seamless solution for your move to the cloud and help you achieve operational excellence once there.
Talk to an AWS expert today
What are you waiting for? Get started with one of our AWS workshops.