Seamless Integration. Powerful Automation.
AllCloud is a Workato Platinum Partner and the AllCloud team has specialist expertise in Workato integration, bringing the benefits of Workato to customers of every size.
Named the leading iPaaS in Gartner's Magic Quadrant for 2023, automation and integration with Workato can save hundreds-of-thousands of hours of business processes, reducing operational costs by 40%. Businesses can benefit from faster changes and QA processes in microservices environments, increasing productivity and reducing time to market by 63%.

Cloud & Browser Based

Maximum Security

Quick & Simple
More For Less: Optimize Your Workflow Automation
Automation and integration are crucial both for SaaS and On-Premise platforms ensuring more consistent service, quicker turnaround times and reduced costs. 
By increasing automation and the usage of integration tools, companies can improve their digital assets, enhance the customers' user experiences, and build brand loyalty and value in the long term.

Digital (E-commerce)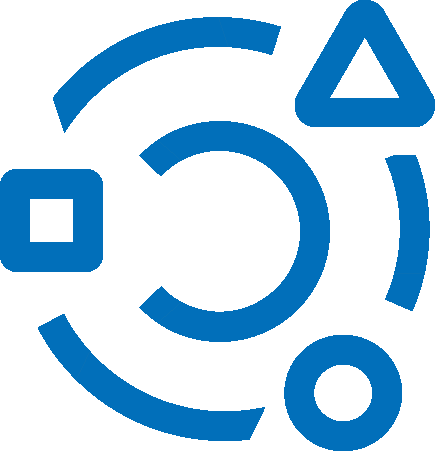 CRMs

On-Premise

API

ERPs

DWA & DB
End-To-End Automation
The highest-value iPaaS integration platforms

Low-code/no-code platform – develop integrations five times more quickly

Fully cloud-based, browser-based platform. No installation or server are necessary

Cross-organizational tool, so teams can create integrations and sync workflows quickly and easily

Access to thousands of out-of-the-box connectors
Ready processes from the community

Unlimited capacity supports scalability to any size and at any rate

Fast time to market, increased agility, lower latency and quick connection to connectors

A huge documentation library 
Sample Workato Recipe: Creating Realtime Record from Salesforce to NetSuite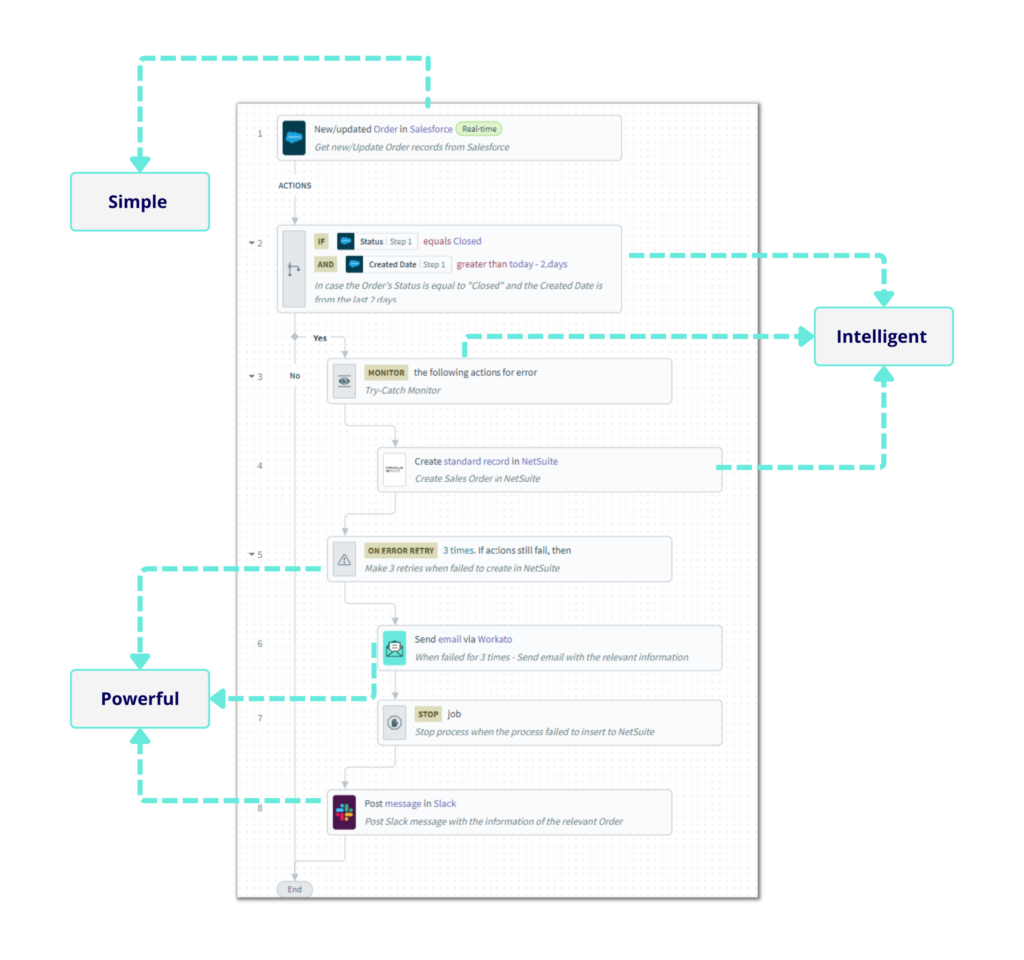 Case Study: Freesbe Successfully Rebranded Using Salesforce and Workato Based Customer Management Systems
"The implementation of Salesforce and Workato automations, and the ongoing collaboration with AllCloud, are essential to maximize the potential of the organization's data and our business value, leveraging Freesbe's capabilities to become a leading, innovative company that offers customers the value they are looking for.
When the decision was made to unify the Freesbe brand and customer experience, we needed strong backing and support. We were looking for a solid partner who would be there at any given moment, whenever needed, who could drive our vision with us and be available from moment to moment on what was a very large and complex project. This is exactly what we get with AllCloud: a deep understanding of the business environment in which we operate, an attentive ear, broad and significant expertise in Salesforce and Workato, and a fast, effective response at all times. The availability of the AllCloud team is not to be taken for granted and not standard for the industry; they are really there to help when we call, handle any problem and manage any request or need that arises during the ongoing, daily operations of the organization, allowing us to continue to develop the core capabilities and excellence of Freesbe."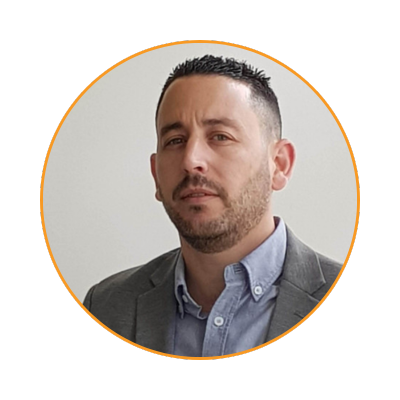 Shahar Zamir, CTO, Freesbe
Blog: Using Integration and Automation in a Turbulent Period: The Workato Answer
In uncertain economic times, businesses are looking to create certainty in every way they can. Workato offers a powerful bottom-line impact to help businesses navigate treacherous waters.
Read the blog written by Dudi Sendler, Integration Solution Architect & Team Lead at AllCloud, to see how Workato enables companies to automate business workflows across all Organization cloud and on-premises apps.