Get fast, scalable, secure & cost-effective access to your data 
The Snowflake Data Cloud enables you to integrate, access, govern, and share data seamlessly from multiple platforms and sources – all in one place. It automatically scales compute resources while you load, process and analyze data, has almost zero administration, and is entirely pay-as-you-go.
Get Started with the AllCloud Data Architecture Design and Direction.
The objective of the Design and Direction FastPass  is to finalize a proposed data architecture, determine the first use case and select the appropriate technology stack by providing information to the technical and business teams on what to expect in a Cloud-based Data Analytics Program.  This is an expedited assessment which relies on client stakeholders completing discovery questionnaires in advance of interview sessions.

Includes
Data Analytics Discovery Questionnaire – Client Completed
Determination of High-Level Business and Technical Capabilities Needed
Data Architecture Customized for Client's Needs
Data & Analytics Program and Architectural Education Materials, current state and future
Tool Scoring & Total Cost of Ownership Analysis
Use Case Determination and Prioritization
Benefits
Well Understood Data & Analytics Program Direction
Accelerated Time to Market for Value Realization
Mature and Well Tested Reference Architecture, Performant at Scale in Various Industries
Justification for Purchase of Tools and Technologies
Alignment of Data Initiatives to Business Goals and Objectives
Roadmap to immediate execution
Partner relationship leverage in procurement and contracting
Your Snowflake & AWS Premier Partner
As a Snowflake Premier Partner, AllCloud's data experts help businesses deliver value across the entire cloud journey. Supported by a robust ecosystem of technology partners, proven methodologies, and well-documented best practices, we elevate our customers by achieving operational excellence on the cloud, within a secure environment, at every milestone of the journey to becoming cloud first.
AllCloud is also an AWS Premier Partner with 7 Competencies and over 300 certifications; helping customers across industries, from startups to enterprises, leverage cloud technologies to accelerate their business innovation.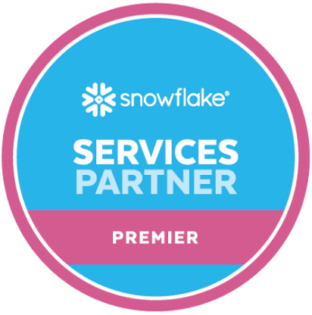 AllCloud Awarded Snowflake Healthcare Competency
AllCloud was recently recognized by Snowflake for its extensive work and expertise in the Healthcare and Life Sciences industry. With AllCloud and Snowflake, businesses can easily make their data actionable to improve time to market. Check out the recognition to learn how we reduced data acquisition times by 75% for Community Behavioral Health.