AllCloud Awarded Snowflake Healthcare and Life Sciences Competency Badge for Accelerating Innovation in the Healthcare and Life Sciences Data Cloud
AllCloud provides the ability to rapidly acquire and model Payer and Provider data for Healthcare Effectiveness Data and Information Set (HEDIS) and other measures
DENVER, CO, February 2— AllCloud, a leading global cloud services company today announced that it has been awarded the Snowflake Healthcare and Life Sciences Competency badge for its work reducing data acquisition time to create HEDIS measures and other use-cases in the Snowflake Healthcare and Life Sciences Data Cloud. AllCloud is extending the depth of its Healthcare Data Acquisition, Data Exchange, Data Sharing, and HEDIS Measures Quick-stars, unlocking new ways to transform the industry and accelerate data-driven outcomes for customers.   
AllCloud and Snowflake, the Data Cloud company, are working together to mobilize the world's data with the Snowflake Data Cloud, helping joint customers accelerate their data analytics journey and find value in their data assets. AllCloud helps Payers and Providers quickly create the data foundation from which the business can gain access to critical data from multiple sources such as claims, eligibility and admin costs – to start making data decisions based upon facts. Enabling the business to understand costs, revenues, and care levels has a direct effect on improving quality of care. As customers continue on their journey, they are able to find deeper insights, including proactively identifying uncollectible claims, scoring the main customers to improve the cash conversion cycle, and how to affect HEDIS and other measures.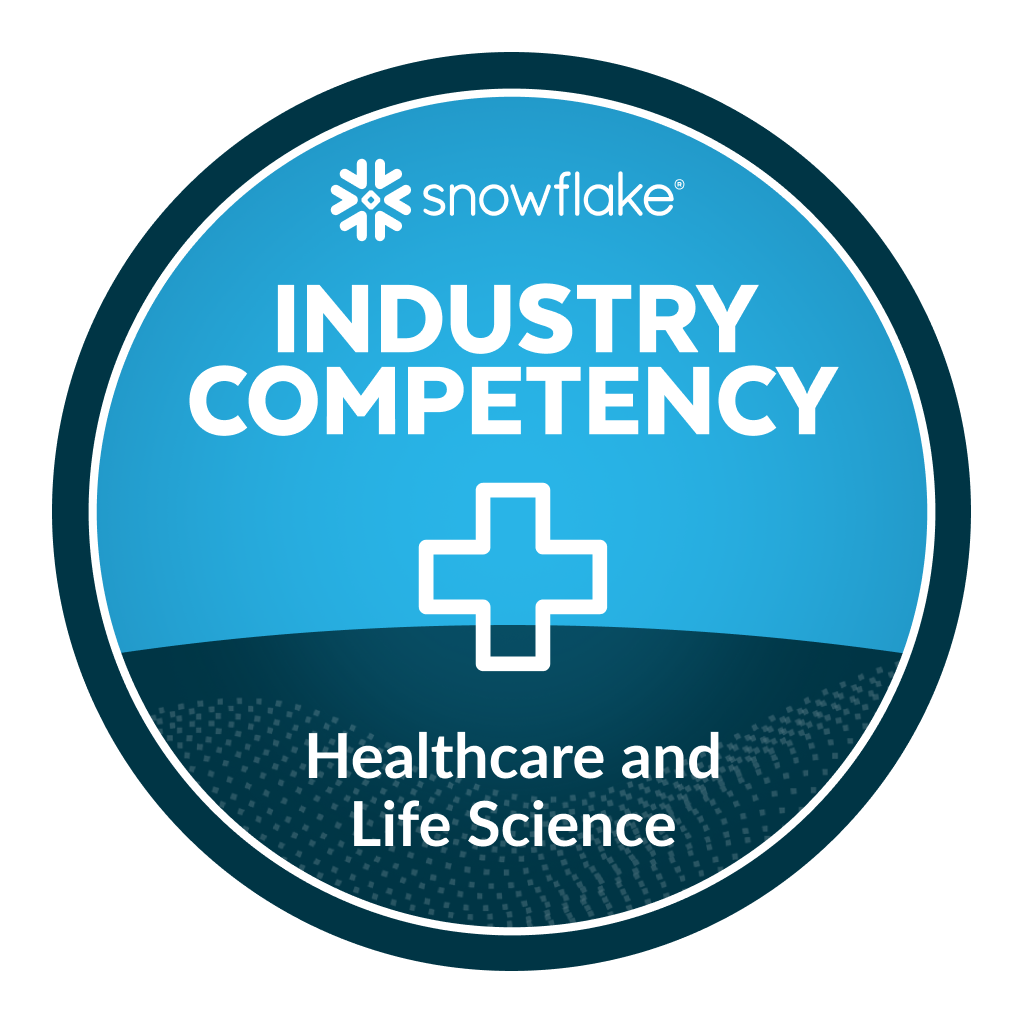 "We are very proud of this exciting achievement and to receive recognition from Snowflake for our extensive work and expertise in the Healthcare and Life Sciences industry," said Dave Taddei, SVP, Global Data Analytics Strategy, at AllCloud. "AllCloud's work with Snowflake in the space is helping our customers turn their data into a strategic asset to achieve critical business outcomes."
The Snowflake Partner Network Competency Program validates Snowflake partners for the depth of their Snowflake expertise and commitment to driving customer impact across the Data Cloud ecosystem. AllCloud has created a solution for Payers and Providers that considerably jumpstarts their data journey. 
"Snowflake and AllCloud's partnership is helping customers unlock their data to achieve better outcomes for payers and providers," said Patrick Kovalik, Industry Principal, Healthcare at Snowflake. "AllCloud's Healthcare and Life Sciences Competency badge is a testament to their expertise in cloud innovation — we look forward to seeing our healthcare customers benefit from the insights AllCloud is able to provide."

With AllCloud and Snowflake, joint customers can transform how they work with their data quickly, making it more actionable. For example AllCloud was able to reduce Community Behavioral Health's data acquisition time by 75% and provide actionable value to the business more quickly.

"AllCloud has transformed the way Community Behavioral Health interacts with our data," said Julia Zhou, CIO, Community Behavioral Health. "They migrated 25 years worth of data to be cloud-ready data within three days and created a fully operationalized data pipeline in a matter of weeks. We now have the ability to rapidly create new data pipelines from a variety of files and data sources, have modern security access controls, and a flexible, scalable CI/CD process."
To become a Snowflake partner and get access to Snowflake's self-service partner resources, please click here. 

   
About AllCloud
AllCloud is a global professional and managed services company providing organizations with the tools for cloud enablement and transformation. Through a unique combination of expertise and agility, AllCloud accelerates cloud innovation and helps organizations fully unlock the value received from the cloud. 
As an AWS Premier Consulting Partner, a Salesforce Platinum Partner and Snowflake Premier Partner, AllCloud helps clients connect their front office and back office by building a new operating model that allows them to harness the benefits of cloud technology and data analytics. With the incorporation of our IP-based solutions into customer's roadmaps, AllCloud also enables an increased productivity engine for clients and allows them to achieve operational excellence on the cloud, with a secure environment, at every milestone of their journey to becoming cloud first.
AllCloud serves clients across the globe with offices in Israel, Europe and North America. www.allcloud.io.
Media Contacts:
Gabriel Romero
CMO and Head of Alliances, AllCloud
gabriel.romero@allcloud.io