Get fast, scalable, secure & cost-effective access to your data 
The Snowflake Data Cloud enables you to integrate, access, govern, and share data seamlessly from multiple platforms and sources – all in one place. It automatically scales compute resources while you load, process and analyze data, has almost zero administration, and is entirely pay-as-you-go.
The Benefits for Your Business
Leading Snowflake & AWS partner
AllCloud has a dedicated data team that can help you transform your data to gain more business value.
Fully-managed platform
Execute your most critical workloads in one place on a fully managed platform.
Scalable solution
Snowflake's cloud-based architecture enables it to easily scale data warehousing and analytics, without the need of infrastructure management.
End-to-end cloud security 
Enforcing security & compliance from day one – including dynamic data masking and end-to-end encryption for data in transit and at rest.
Gain the most from your data.
Talk to our data cloud expert to get started >>
Your Snowflake & AWS Premier Partner
As a Snowflake Premier Partner, AllCloud's data experts help businesses deliver value across the entire cloud journey. Supported by a robust ecosystem of technology partners, proven methodologies, and well-documented best practices, we elevate our customers by achieving operational excellence on the cloud, within a secure environment, at every milestone of the journey to becoming cloud first.
AllCloud is also an AWS Premier Partner with 7 Competencies and over 300 certifications; helping customers across industries, from startups to enterprises, leverage cloud technologies to accelerate their business innovation.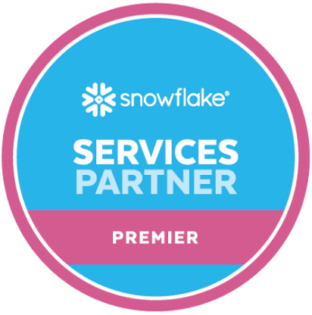 AllCloud Awarded Snowflake Healthcare Competency
AllCloud was recently recognized by Snowflake for its extensive work and expertise in the Healthcare and Life Sciences industry. With AllCloud and Snowflake, businesses can easily make their data actionable to improve time to market. Check out the recognition to learn how we reduced data acquisition times by 75% for Community Behavioral Health.