This eBook provides prescriptive guidance for every step of your cloud transformation journey. Read it now to discover:
Why migration and modernization are critical
How cloud adoption impacts core Manufacturing functional areas
Best practices for migration and modernization success
Access the eBook now, and see how AllCloud and AWS can help you reduce costs, boost productivity, and accelerate innovation.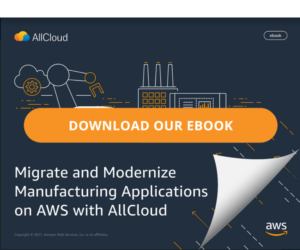 AWS Migration Readiness Assessment for Manufacturing
Determine your cloud readiness and map out your digital transformation strategy to unlock cloud benefits faster.
Improve agility and innovate faster by migrating and modernizing your manufacturing applications on AWS with AllCloud.
AllCloud and AWS work closely with manufacturing organizations at every stage of the migration journey – from assessing business needs to planning and executing the migration – and deliver proven tools, methodologies, and expertise that ensure an accelerated, hassle-free migration to the cloud.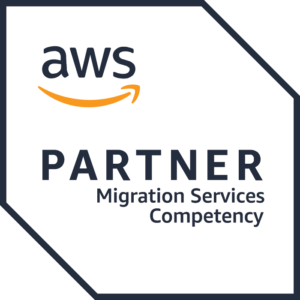 Talk to an AWS expert today!
What are you waiting for? Let us show you how we can accelerate your cloud innovation.