A reliable system that keeps data clean and organized sets up retail & consumer goods marketing teams for long-term success.
While the abrupt race to go digital has been taxing, it has also opened opportunities for businesses to meet the needs of today's ever-changing customer.
Retail and consumer goods companies can use data to make smarter data-driven decisions for greater outcomes.
Download the new eBook for retailers & consumer goods to learn: 
How to build a centralized data hub and implement tools to capture data reliably

How to determine what data is key and how to make that data actionable

How to clean your data to pave the way to success and turn that data into strength

How to capitalize on Salesforce's strengths to maximize your ROI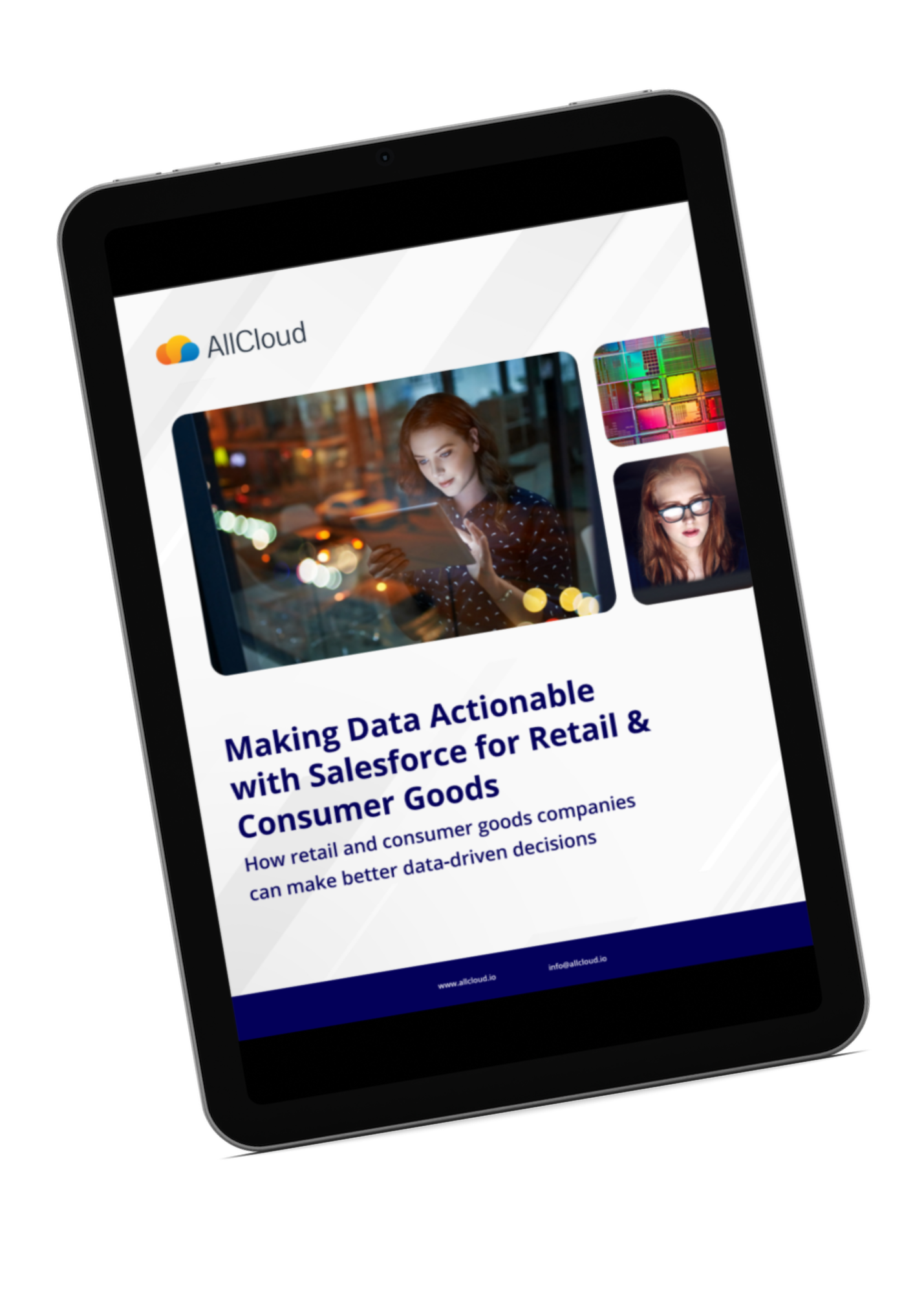 Customer Success Stories
Learn how AllCloud is delivering value to customers like Ventura Foods by streamlining their selling processes with Salesforce.