AllCloud Named A Leader in Data Analytics & Machine Learning
AllCloud is again recognized as a Leader in Data Analytics and Machine Learning and named as a Rising Star in IoT by the ISG Provider Lens™ AWS – Ecosystem Partners Germany 2021 report. The ISG report describes the performance of 28 providers in six areas.
AllCloud had already received the AWS Machine Learning (ML) Competency Status from AWS in November 2020 for its deep expertise in data analytics. Since then, AllCloud has continuously expanded its offering and, with the acquisition of the US data analytics company Integress last year, also expanded its presence.
"Thanks to the combination of offerings and our deep experience in different areas, whether it's Data Analytics, AWS, Salesforce or Snowflake, we have even better capabilities to meet the full range of customer needs," said Dr. Carsten Riggelsen, VP Data & Analytics, EMEA at AllCloud.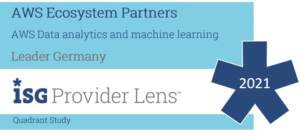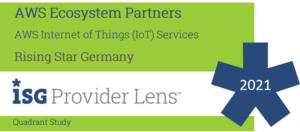 Accelerating Innovation with AWS
AllCloud is the AWS Premier Consulting Partner you can trust to solve complexities and build a scalable solution that evolves alongside your business.