Why a Data Analytics Strategy Is No Longer a Nice-to-Have.
Businesses often struggle to get value out of the data in their operational systems. They're using a range of platforms, but they're not seeing the efficiencies or impact that they should.
Download this eBook to learn the top four considerations for why a cloud data analytics strategy is no longer a nice-to-have, including:
We're living in the age of information, and you can be beat by data driven companies.

Human error and errors within the data are hurting your business.

To be successful you need to treat data like a program not a project living between IT and the Business.

Data is an evolutionary journey, and you need to start now.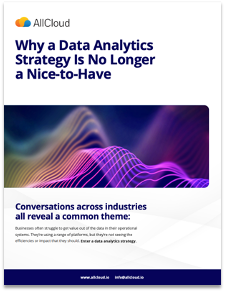 Data-Driven Business Intelligence with AWS
Discover how the Jones company modernized their data infrastructure to make their data more usable while eliminating silos and generating predictive analytics.
Focus on Innovation, and Less on Managing Data.
Discover how AllCloud's hyper-agile team can help modernize your data strategy, accelerate your digital transformation and unlock immediate business value. 
Our data experts can help you map out your strategy, get organized, and start leveraging your data sources to create a pathway towards achieving your business goals.
AllCloud Data Practice
With a dedicated Data Practice, our experts are experienced in addressing complex data challenges, preparing data for machine learning projects and using cloud-native technologies to build a foundation to make data and analytics actionable.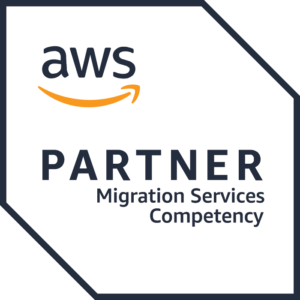 Are you ready to harness the power of data?

Accelerate innovation and increase ROI within your organization!