Mid-market companies on the future of Salesforce adoption and developing a multi-cloud roadmap in the "new normal"​
AllCloud's 2022 The Expanding Salesforce Footprint in Mid-Market Organizations Report, focuses on the use of Salesforce products by mid-market companies and how Salesforce-centric priorities and pace of innovation in mid-market companies have changed since 2020.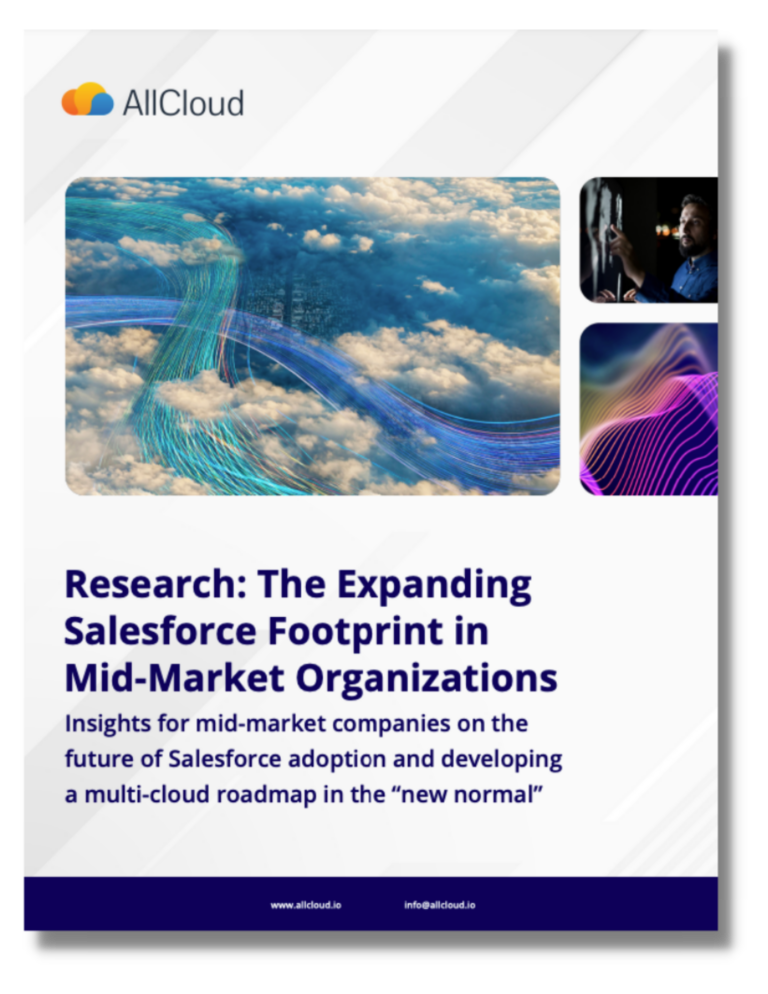 The report highlights key trends on how mid-market companies are prioritizing the importance of Salesforce for the success of their business, including:
The shift to consumer expectations and digital interactions driving Salesforce usage
Focus on managing customer service challenges
Priorities driving Salesforce adoption center around increasing data visibility to improve decision making.
Download the report to learn AllCloud and key decision makers in the Consumer Goods, Retail, Manufacturing and High Tech industries see Salesforce and its expanding role organizations can embrace to stay ahead of the curve.