Figuring out the need for nonprofit implementations
The reality of running any nonprofit organization is that there will be inherent running costs behind delivering change. As a result, the work of building a business case and justification of managing large scale implementations is incredibly important. Read on to learn how nonprofit organizations can prepare mentally, fiscally, and via organizational readiness before embarking on a project.
Like other sectors, nonprofits want to run as efficiently and effectively as possible. They can do so by leveraging the benefits of the latest technologies that other companies and sectors use. This is where Salesforce can come into play.
There are a variety of large scale implementations being delivered on the Salesforce platform. They have been built using standard functionality, custom configuration, using the AppExchange, or leveraging all of the above with integrations into an existing system.
Some examples include recruitment and management of employees and volunteers, improving fundraising capabilities, a 360 view of supporters, a single source of the truth of your data, better monitoring and evaluation of your donor income against your campaigns, advocacies, and projects and goals.
Justifying the commitment
Despite what is achievable, large scale nonprofit implementations, particularly with fairly established processes and organizations, can end up as complex projects. Things become more complicated as you dive into better understanding these organizational goals and outcomes.
There will be measurable key performance indicators that can suggest if a project is successful. However, the non-quantifiables related to the goals of a nonprofit organization that look at the long-term effectiveness and impact of an investment are harder to measure. This will require taking a second look at the justification of the business case.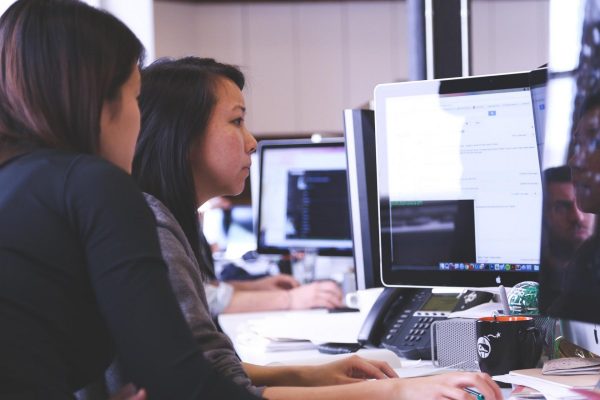 Source: Pixabay
Technology is merely the enabler for the nonprofit organization, not the only answer. Technology empowers and enables nonprofit organizations to run more effectively, so its people can be better supported in their work.
On the flipside, it's hard for nonprofits who work with restricted funding to articulate the investment to their donors. Involve people with the knowledge and experience of implementations. They will be critical in helping to define what success should look like. The real champion of the system isn't necessarily IT. Instead, it's the executive whose department and team is affected by the product. Change must be driven from the top and then fed in from discussions and understanding from the rest of the organization.
Before traveling too far down the procurement route, ensure that you have the right skills and personnel who can commit to driving the change. This may require backfilling existing employees so they have enough time to dedicate their expertise to the project, without the organization grinding to a halt.
Consider bringing in additional expertise to help support that change. Dedicating time to drive and lead the change from the senior level down will help the project succeed. Having access (either internally or externally) to system experts and champions is a key factor to ensuring long term success.
Moving to procurement and implementation
When working with an implementation partner, nonprofits should consider which partner will be able to give them the most relevant advice, technical knowledge and experience. This will require a partner who can really work with and embed in your non profit organization since large scale implementations can last several months. The implementation partner should also be pushing best practices and skills that will work for your organization. That's why they are called implementation partners, rather than just another supplier.
It's vital for an implementation partner to understand the cultural nuances of your nonprofit organization. They should be able to pick out what matters through sector-specific experience so they can hit the ground running. In doing so, they can leverage some best practices of technology that are relevant for your organization.
Similarly, nonprofits should be aware of discounts and specific products available specifically for their sector. Establish a solid relationship with your Salesforce account executive and your implementation consultant. They will be key in leveraging the best of the technology at the best price available.
During the implementation
The people affected during implementation may go beyond the project team. Additionally, locations within global nonprofit roll outs can vary dramatically. This may require coordination with partner organizations to aid in delivery. The process may create a variety of end users with regional and cultural differences using a variety of devices, differing levels of technological savviness, and potential bandwidth issues.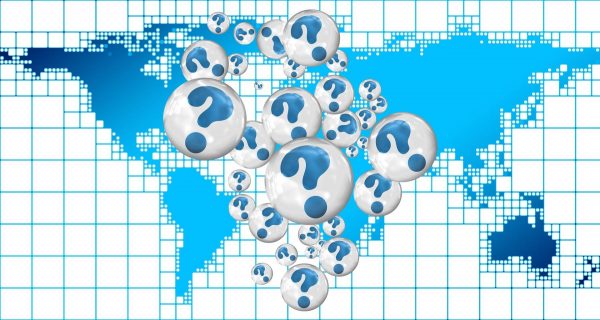 Source: Pixabay
A benefit of nonprofits using the Salesforce platform is that the system can be up and running relatively quickly. This strategy of end system users can add some logistical and planning overheads. Building this strategy within the change management of the technology will aid in meeting success factors, particularly around adoption.
When the dust has settled
Salesforce frequently shares new products and releases, and you will be working with technology that is constantly evolving and improving. It's imperative that someone frequently reviews how those products and can be a benefit to the organization.
The system's business owner should continue to champion the changes once the project has closed and transitioned to live. An element of the project team should also have an operational involvement with the system. Retaining knowledge internally will help your nonprofit feed into what changes are best for the organization.
Successful internal adoption is key for the long time success of leveraging the benefits of a large scale implementation. However, it might not be fully effective having a full suite of internal technical resources within your organization. Building a relationship with a support partner can give you the technical resilience to ensure you deliver against your ambitions.