Sept. 09, 2015, DLD Tel Aviv: AWS Announced Emind as an AWS Premier Consulting Partner. Emind is honored to be part of the few partners worldwide who have excelled to this tier in their AWS expertise and business practice.

Emind's Journey to Premier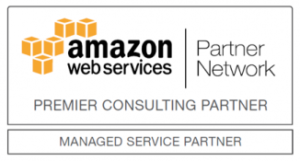 During the past 8 years Emind has matured into a robust, professional and highly experienced technology company. Emind has had a long history of cloud deployments on Amazon Web Services as it was one of the first companies in Israel to advocate the shift to AWS. Over the years Emind has successfully moved hundreds of companies worldwide to AWS.
"Emind would like to thank our customers and employees worldwide. As a Premier Partner, we are committed to supporting our customers and the growth of the cloud economy through professionalism and excellence."
Lahav Savir, Architect & CEO
Emind assists Start-ups, SMBs and Enterprises move to and operate on the public cloud. Our customers continuously choose us as their trusted partner because of the high level of service and professionalism they receive along with expertise in cutting edge cloud technologies that allow them to refocus their effort on their business and products.
Amongst our customers are Sarine Technologies who turned to Emind for Architecture Consulting and continued to fully utilize our MSP offering that includes Cloud DevOps and 24/7 NOC-as-a-Service. Taking complete advantage of the cloud's power has helped Sarine expedite and streamline their operations. Along with support, Emind puts a strong emphasis on cloud Security allowing us to help customers like Pango Mobile Parking with complex and stringent compliance regulations. Emind used AWS security best practices to Architect, Build and Operate a fully PCI-DSS compliant environment for Pango without compromising the issue of high availability or performance.
AWS Technology Partners (ISV) have turned to Emind for their cloud expertise. The necessity for SaaS Architecture and Cloud Operations to support their businesses'  test environments as well as scale infinitely make Technology Partners a perfect case for cloud adoption. We are pleased to have partnered with companies like Redis-Labs, Logz.io, Reblaze and GreenSQL to deploy their solution on AWS.
With the Premier Partnership recognition, Emind expects to go above and beyond its current capacity, we see it is an opportunity and challenge to sharpen our expertise, in addition to venturing into new territory with AWS as they grow in Israel and globally. We appreciate the support and encouragement we have received from the AWS team, the Premier Partner status reflects our methodologies and the high standard for excellence that we are committed to as a core component of our AWS business practice.