AllCloud is thrilled to see our client, Superior Integrated Systems (SIS), featuring our work together as an exhibitor at the upcoming Advanced Manufacturing Expo on August 26th and 27th in Grand Rapids, MI.
SIS will have a significant presence at AME this year.  They will be introducing a new product from SIS they call the Polaris Data Network (PDN).  While there are several competing SCADA systems available today, SIS has taken a very unique approach in both hardware interface selections, providing customized solutions, and a low overall financial investment for their clients.  
How did they get there?
SIS specializes in using National Instruments® hardware and software to create high-speed data acquisition and control systems for clients across a variety of industries, including automotive, aerospace, manufacturing and consumer electronics.
They help their customers build and configure tests, for example helping automotive manufacturers conduct stress testing on new vehicles or helping aerospace manufacturers run tests based on extreme weather conditions. Traditionally, the company has required a day or more to provide the results of these tests and did so in a static file. However, they recently launched a new effort to deliver faster and more interactive results using IoT (Internet of Things), with the goal of improving the customer experience and increasing revenue. Partnering with AllCloud, they decided to use Amazon Web Services (AWS) to build the testing portal. 
This new initiative and data-as-a-service product line is referred to as the Polaris Data Network, or "PDN". As part of this effort, they wanted to build a proof of concept for a new data network that would give their customers a portal to view test results in near real-time, interact with those results and even change what's tested. The company had a clear vision for what they wanted to deliver in this proof of concept, but knew they would need help building that solution.
AllCloud got to work right away understanding the company's strategy and goals and then developing the architecture accordingly for the desired data-as-a-service platform. With that foundational work complete, AllCloud stood up the data platform leveraging AWS Control Tower. We also built the data flow, set up device interactions and structured an analytics solution to deliver a complete proof of concept. 
Check out the Exhibit
The AME features exhibitors showing the latest technologies in Automation, Metalworking, and Mechanical Power Transmission, with separate halls dedicated to each discipline.
You can learn more and see a practical demonstration at their session from 9:30am to 10:30am on August 26th. SIS also has a very unique booth this year (Booth #811). Here's what they'll show:
An RC car controlled by a Raspberry Pi will be on a large race track, where speed and skill combine for attendees to compete for prizes, awarded every 90 minutes on the 26th and every hour on the 27th. Using PDN, attendees can view leaderboards and monitor the race track and car in real time on their phones. 
PDN Race Track 

RC Car driven with hacked PS5 Controller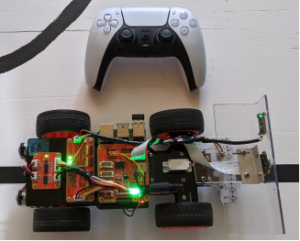 Functioning crossing gates and traffic light, controlled by PDN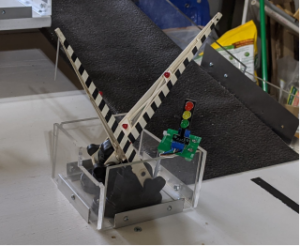 Be sure to check out the event! Want to learn more about how to develop a Data-as-a-Service platform with AWS and AllCloud? Contact our experts today!