Empowering Organizations through Agility and Proven Cloud Security Expertise
In order to provide best-in-class service for our customers, we partnered with the AWS DDoS Response Team (DRT), to create a unique perimeter protection solution that tightens the overall security of an organization's internet-facing landscape.
Being a born-in-the-cloud MSP, cloud security is our top priority, and we strive to enhance our customers' resilience from malicious attacks and abnormal activities.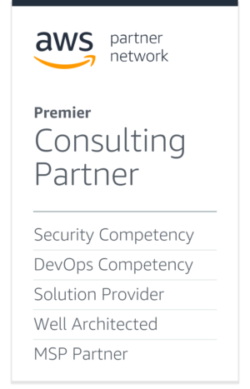 The AWS Service Suite for Perimeter Protection
As cloud-native experts we were able to combine a suite of AWS services to create a holistic solution, ensuring a solid and managed perimeter protection for our customers.
AWS Shield Advanced
Amazon Route 53
AWS Global Accelerator
Amazon CloudFront
AWS Web Application Firewall (WAF)
AWS Elasticsearch
The AllCloud MSSP Offering
AllCloud's Managed Security Service Provider (MSSP) offering ensures the customer's perimeter is properly designed, configured, maintained and monitored, with AllCloud providing the tier one and two incident response, and AWS DRT leveraged to stop volumetric attacks. Your AWS is managed end-to-end, with proactive, real-time support for any cloud security issue. Our MSSP offering covers:
Security Operations Center (SOC)
Service Resilience Design & Onboarding
Support and Maintenance Services
Periodic Reviews
Escalation
Together with AWS Shield Advanced capabilities and the AWS DRT, we ensure that the best available protection is applied to your digital landscape. Contact us today!