AWS Next-Generation Landing Zone
AllCloud gives organizations a secure, automated solution for moving workloads to the cloud. Quickly and easily launch new environments with AllCloud's Next-Generation Landing Zone—the fully automated, enterprise-scale solution that implements AWS best practices.
To help organizations quickly set up the correct account structures, establish security baselines, and configure networks, AllCloud's AWS Next-Generation Landing Zone solution uses established best practices for Migration, DevOps, and Security to help you build a highly secure, compliant environment in just a few hours.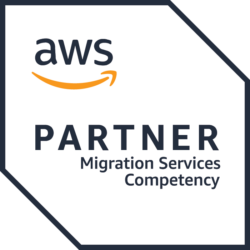 The Next-Gen Landing
Zone Scope
Our Next-Generation Landing Zone solution automates the following areas of your AWS account:
AWS Organization & Accounts Structure
Automated Delivery Pipeline
Identity & Access Management
Logging & Monitoring
Infrastructure Security
Data Protection
Incident Response
Cost Governance & Contr
Next-Gen Landing Zone
Security Benefits
Regardless of your organization's size or industry, AllCloud's Next-Generation Landing Zone solution gives you the proven, flexible framework you need to customize AWS Security.
Protect your data and assets, keeping your AWS environment secure and compliant
Configure and enforce security and governance policies, guardrails, and monitors
Define multiple environments, using different policies and guardrails
Access up-to-date and integrated cloud-native security services to quickly recognize and respond to any intrusion and mitigate risk and damage
Integrate with existing authentication mechanisms, allowing for the use of corporate credentials to access AWS resources within a hybrid environment
Get a single view of all your security events and notifications
Contact Us
Contact us today to learn how you, too, can build a secure foundation to scale your AWS environments using our Next-Generation Landing Zone solution.
Our AWS Next-Gen Landing
Zone Customer Successes