Enabling Salesforce as a catalyst for your business growth
Effectively manage and evolve your Salesforce program without draining your resources.
Leveraging Salesforce Managed Services allows you to: 
Access specialty skills customized to your needs 
Refocus internal resources on strategic priorities instead of tactical maintenance
Continually refine backlog to align Salesforce with the growth strategy of your business
Standardize monthly costs to Improve resource planning and budget forecasting
Our Value-led Approach
We engage differently. AllCloud Managed Services offers Salesforce administration and development expertise with flexibility. We put your business goals first, adapt to your needs and evolve together. Along the way, we incorporate innovation to ensure your program stays agile and evolves alongside your business. Your team will gain direct access to leading technical resources who can manage the full Salesforce lifecycle.
Our Support Packages
AllCloud has a variety of plans designed with a service-first approach and built to fit your changing needs.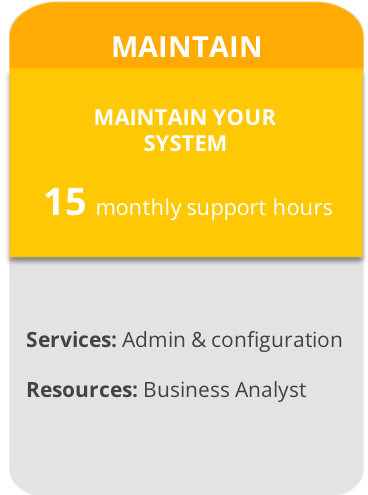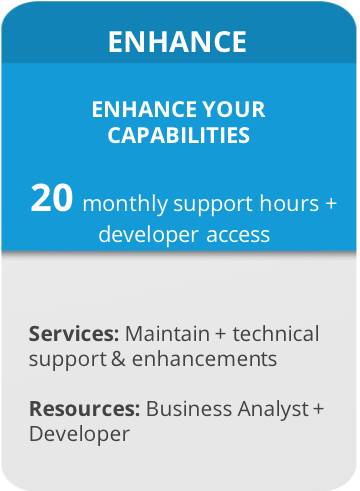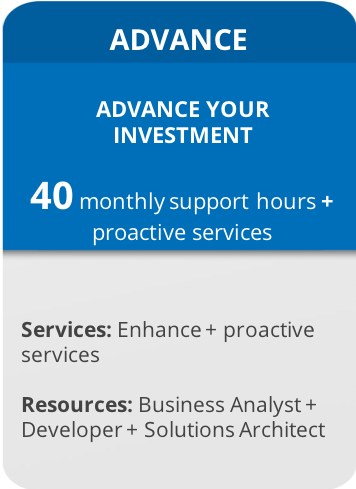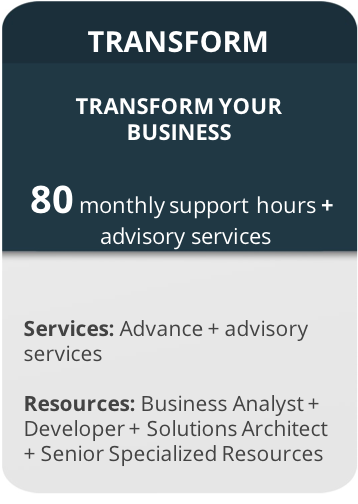 Get in touch with one of our Salesforce experts, today!
Ensure effective and strategic management of your Salesforce program.
Getting Started with Salesforce Governance
Introducing a formal Salesforce governance strategy in your organization requires proper planning. This planning should center around four key focus areas, check out our Governance Strategy Blog Series to leverage best practices and get the most out of your Salesforce program.