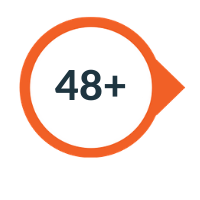 new requirements for updating policies and operating procedures that restaurants must meet to comply with opening procedures in accordance with the latest FDA and CDC guidance and in accordance with local and state officials.*
How are you conveying trust with your guests, your employees and your community?
In wake of the COVID-19 global pandemic, restaurants like yours all face similar struggles, such as:
Adhering to ever-changing local, state and federal health safety guidelines

Managing and monitoring employee and workforce readiness

Achieving facilities preparedness

Creating an effective emergency management response

Mitigating risk to ensure the safety of your guests, employees and community        

Protecting your brand and your employees from false health and safety accusations

These challenges make it difficult for you to reopen—and stay open—with confidence. As health and safety guidelines constantly ebb and flow, it is critical to streamline and formalize your operating procedures with a trusted solution to help ensure compliance.
That's where the Salesforce for Restaurants Trust Accelerator by AllCloud comes in.
AllCloud is proud to bring you the Salesforce for Restaurants Trust Accelerator—a new solution designed to help restaurants to quickly reopen and operate confidently while maintaining COVID-19 health and safety compliance.
Natively built on Salesforce Communities, the Accelerator includes health and safety checklists and workflows that can be customized to adhere to fluid state and local requirements.
Salesforce for Restaurants Trust Accelerator by AllCloud includes:
Optional Features Include:
In just four weeks' time, our Salesforce for Restaurants Trust Accelerator is a turn-key solution that establishes trust and confidence with every employee, in all shifts, in any location.
Ready to streamline your reopening strategy while building trust with your employees and your community? Schedule a meeting with one of our experts today.