Unlocking the Power of Your Data
The Snowflake Data Cloud enables you to integrate, access, govern, and share data seamlessly from multiple platforms and sources – all in one place. It automatically scales compute resources while you load, process and analyze data, has almost zero administration, and is entirely pay-as-you-go.
Early Bird Special Offer!
AllCloud offers new customers a free 5-hour session with its top data architects to review and improve data & analytics strategy with Snowflake platform integration.
* The offer applies to new customers for a limited time only.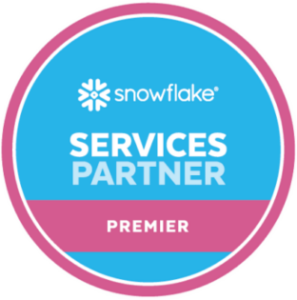 Contact us to Get Started
Your Snowflake & AWS Premier Partner
As a Snowflake Premier Partner, AllCloud's data experts help businesses deliver value across the entire cloud journey. Supported by a robust ecosystem of technology partners, proven methodologies, and well-documented best practices, we elevate our customers by achieving operational excellence on the cloud, within a secure environment, at every milestone of the journey to becoming cloud first.
AllCloud is also an AWS Premier Partner with 7 Competencies and over 300 certifications; helping customers across industries, from startups to enterprises, leverage cloud technologies to accelerate their business innovation.