Unsticking Your Data Analytics Project
Companies of all sizes know that they need to do more with their data, but oftentimes not knowing the best practices for how that process should be run can lead to a project getting "stuck."
We've seen it happen to hundreds of companies, and it's simply because when dealing with data analytics, you need to know how to build a process for success.
Download this eBook to learn the top four simple measures that can be taken to help get your project moving and back on track, including:
How to track progress and measure outcomes

Creating a system for every aspect of a project's lifespan

Thinking about data strategically
Data analytics projects require ample time – start now for future growth.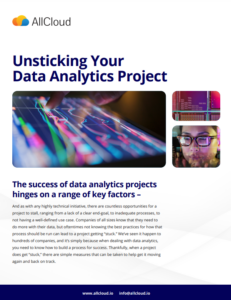 Data-Driven Business Intelligence with AWS
Discover how the Jones company modernized their data infrastructure to make their data more usable while eliminating silos and generating predictive analytics.
Focus on Innovation, and Less on Managing Data.
Discover how AllCloud's hyper-agile team can help modernize your data strategy, accelerate your digital transformation and unlock immediate business value. 
Our data experts can help you map out your strategy, get organized, and start leveraging your data sources to create a pathway towards achieving your business goals.
AllCloud Data Practice
With a dedicated Data Practice, our experts are experienced in addressing complex data challenges, preparing data for machine learning projects and using cloud-native technologies to build a foundation to make data and analytics actionable.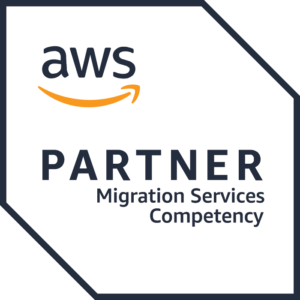 Are you ready to harness the power of data?

Accelerate innovation and increase ROI within your organization!