Join the AllCloud Cost Managementand Optimization Program

Cost Savings of up to 25%
By leveraging FinOps expertise and best-of-breed technology partners, AllCloud customers immediately start saving upon joining the program.

Proactive FinOps Guidance
Our dedicated FinOps team reaches out to ensure you understand and continually optimize your monthly AWS charges.

Clarity and Efficiency
Simplify cost operations and management with free access to the Cloudhealth platform.

Cutting-edge Optimization
Get regular technical reviews with a solutions architect to help you gain valuable insight into more cost-saving services and architecture.
"SentinelOne has gained granular visibility, understanding and control over our AWS spend since partnering with AllCloud's FinOps team. Since using the AllCloud custom-made solution, NAT Gateway Analyzer, we have been able to better pinpoint which services are sending data through NAT Gateway and optimize our architecture accordingly. In addition, this has allowed our team to invest those cost savings into growing our cloud environments."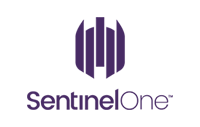 Yaron Avior, Head of Infrastructure, SentinelOne.