Accelerate Your Migration to the AWS Cloud
Has your organization decided on the cloud but still looking for expert guidance to successfully plan and execute your migration? AllCloud has the strategy, experience and tools to jumpstart your cloud migration and transform your business.
Discover the Next Steps in Your Cloud Journey
AllCloud's AWS Cloud Migration Guide will help your business quickly realize the benefits of migrating to AWS and how to approach your cloud migration, with a custom-built, needs-based roadmap to accelerate your journey.
The AWS Migration guide includes:
Creating a Tailored Business Case for Your Organization
The Five-Phase Migration Process
7 Common Migration Strategies
AllCloud Migration Readiness Assessment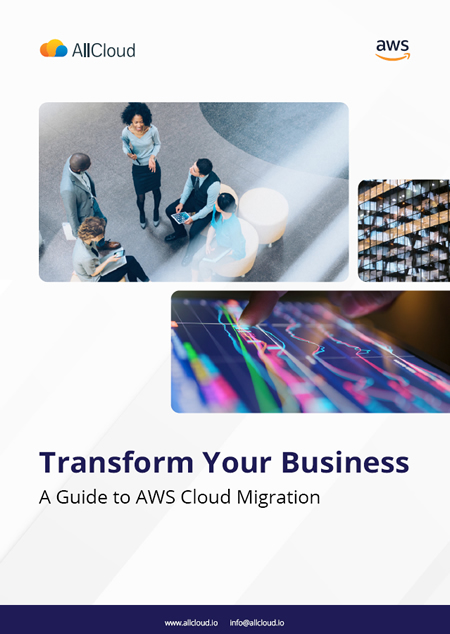 Download the guide to accelerate
your cloud migration on AWS.