CHEQ, a leading go-to-market security platform, almost tripling the size of its R&D, and needed a partner who could quickly provide DevOps support and managed. AllCloud, a well-experienced AWS MSP Partner, helped optimize and manage its cloud infrastructure, security, costs, and application delivery. Within days CHEQ was able to demonstrate the agility to scale fast and ramp up business.
Learn how AllCloud managed services provided:
Health Monitoring, supporting application delivery, managing security and overseeing infrastructure operations.
Ongoing control of their AWS cloud costs.
An extensive set of cloud-native tools to reduce costs, boost security and support day-to-day cloud operations.
The capability to scale rapidly without having to spend time and resources on recruitment of in-house staff.
Hear from CHEQ's VP R&D, Sharon Uda, on how AllCloud has helped CHEQ improve its cloud security posture, implement new products and control AWS cloud costs.
Watch the customer story below!
AWS Partner of the Year 2022
AllCloud was officially recognized as Partner of the Year Award in Israel, Germany and Austria by AWS for 2022, the award acknowledges top AWS partners whose business models have embraced specialization, innovation and collaboration over the past year, and who continue to evolve and thrive on AWS. As an AWS Premier Partner and Managed Service Provider Partner, AllCloud is developing solutions for IT transformation and cloud operations.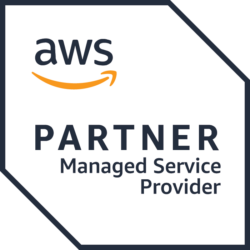 Accelerate Your Cloud Journey
Learn how you can expedite your AWS cloud migration with unique methodologies and solutions.